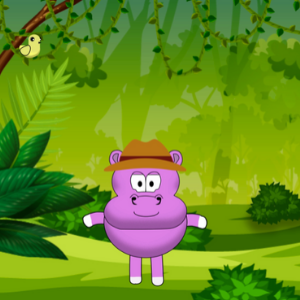 Hi Kids,
I'm Hooray Hippo. 
Join me and my little friend Billy The Bird as we tour the world in search of the most amazing animals. 
We will visit the warmest, coldest, sunniest and rainiest places on Earth, and we want you to come with us. 
ARE YOU READY? OKAY THEN, LET'S GO!